Compare heating oil pricing plans and plan your budget with SmartPay.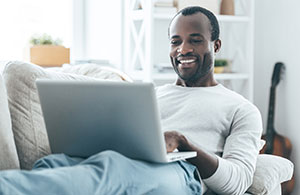 Have you been looking for a better way to manage, and save some money, on your heating oil budget? We've got pricing plans that can help you do it! Just choose the plan that best fits your family's needs, and don't worry about sign-up fees, because there are none!
Manage your Home Heating Oil Prices with our Variable or Ceiling Pricing Plans!
Variable heating oil pricing plan
Rate fluctuates based on market conditions
No price protection costs
No termination fees
Ceiling heating oil pricing plan
Puts a limit, or "ceiling", on how high your oil prices can go.
Price trends up or down based on market conditions, but never exceeds the "ceiling" price.
Requires a one year commitment
Cost is protected by Region Energy, so we assume all the risk.
If an account is terminated prior to the contract expiration date, there is an early termination fee ($399).
SmartPay
Our SmartPay budget plan helps you by spreading out heating oil, and any service plan, costs throughout the year, so you pay the same amount every month rather than paying larger amounts during the winter. Your monthly payment is calculated after a brief analysis of your annual heating oil usage*. There are no enrollment fees, and you can have the monthly payments automatically deducted from your checking account for convenience!
Learn more about our SmartPay budget plan
*Settlement of accounts occurs annually, when payments are adjusted (either up or down) based on your balance.