Picking the right propane supplier to take care of you and your home.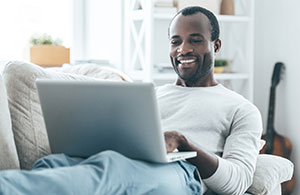 Whether you use propane to heat your entire home or just your outdoor pool, you need a propane supplier that meets these requirements:
The best value
The most reliable, local service team who will be there for you, in any weather, whenever you need them
Pricing and any additional charges fees (if applicable) that work for you and your budget
A company with reputable experience and required credentials
Delivery options that work for you
That can take care of any, and all, of your home propane needs
However, choosing a supplier that satisfies these criteria isn't as easy as it may seem. It pays for you to research and ask the right questions to find the propane supplier that is best for you. As your local home service experts, Region Energy can help you make this big decision with the following guide.
Picking the propane supplier that's right for you – Research you need to do and questions you need to ask.
What products and services do propane suppliers offer?
You can evaluate these by reading existing customers to find out which ones best satisfy their customer's needs. The following are some of the most common which they should provide:
Propane services:
Propane delivery and fill-up
Emergency service and repairs
Installation of indoor and/or outdoor appliances
Buying or rental of equipment, including storage tanks
Propane products:
Home heating equipment
Home hot water equipment
Generators
What delivery services do propane companies offer?
Most provide the following delivery services:
Automatic delivery - Deliveries from the propane company that always keep propane tank or tanks full regularly based on estimated propane usage
As needed deliveries - You call when you need a propane delivery. This is a better option if you prefer to monitor your own propane usage but restrictions may apply.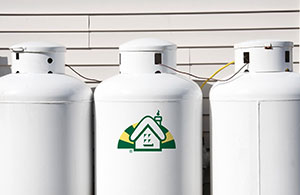 Read any contracts carefully and ask questions about them.
It's always smart to understand thoroughly any written contracts and what services or products you may be signing up to receive from your propane supplier, what you have agreed to and what responsibilities you may have as part of any contract.
Think carefully about pricing vs. value.
Consider pricing along with service commitment before making your decision. You may think you have propane service at a great price BUT will that matter if they can't be there for you at midnight when equipment breaks down in the dead of winter?
The propane supplier may also offer pricing or payment plans to help work with your budget. Ask about them when researching any local propane provider.
Ask about charges and compare prices with different companies.
Make sure to ask these questions about the following services and be sure to shop around to see if other local competitors offer similar or better options for them:
Storage Tank Installation Fees – Do they have a fee for installing and setting up a new tank? What are the monthly lease or rental fees, if you do not own your own tank?
Minimum Monthly Purchases - Are there minimum monthly purchase requirements? If the answer is "yes," do you meet the minimum? If not, what are your options?
Propane Delivery Fees - Is there a cost for propane deliveries? Or fees for transporting fuel? If so, they usually involve the number and volume (gallons) of propane fuel delivered.
Disconnection Charges for Tank Pickup - Are there fees for disconnecting service and/or tank removal, if you change suppliers or fuel type? Many propane suppliers have additional fees for service closeouts and removing propane tanks.
Early Termination Fees - Are there fees for early termination of any fixed-term contract? And specifically, what might you do to incur these fees? Contract language should specify these charges, which are now pretty much standard charges for most propane delivery firms.
What is the propane supplier's experience and safety record?
You want to be sure that you have a provider who meets all necessary rules and regulations. That's why it's important to think about, research and ask the following questions about their experience and credibility:
Are the supplier's technicians and drivers, nationally certified? If not, why not?
Are they registered and insured in your state? It's required that all propane suppliers register with a State Department (varies from state-to-state) to sell and deliver propane and be insured to enter your property. Avoid any propane provider that evades this question.
Check the Better Business Bureau (BBB) for any customer problems from the propane supplier, the BBB records how any problems were handled.
Don't quickly discard a company with multiple complaints until you check how they responded to any problems/issues. Timely responses and resolutions to problems or complaints can transform unhappy customers into happy ones quickly.
Check out customer testimonials and reviews on independent websites, not just the company's website. Be sure that customer reviews are real on propane supplier websites and not written by the company.
It's possible to find customer reviews on websites that do not have an affiliation with individual propane suppliers. Search for the potential propane supplier's customer reviews and complaints, if any.
Will the propane supplier be there for you when you need them? In any weather?
This is critical and perhaps the most important item to be comfortable with. The last thing you need is to be stranded without service on the coldest night of the year. Ask the following questions to determine their service offerings:
Do they provide 24/7 customer service and support?
Will you talk to a live customer service representative when you call, whatever the time?
Do they offer emergency services after hours?
What service limitations, if any, exist for emergencies, such as gas leaks, heating system repairs, hot water systems, and generator repairs?
It pays to do your homework up front when picking the right propane provider. If you have any further questions about doing it after reviewing our guide, the Region Energy team are always available to answer any of your questions and help however they can.
Region Energy is also one of the local propane companies that can take care of your home propane needs. To learn more about our propane services, please give us a call today!