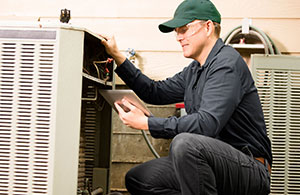 Get the facts and answers to these questions before making your decision.
Be smart before deciding which company is best to handle all your central or ductless AC system repairs and service needs. Use the information detailed below and get answers to some important questions before deciding on the best AC repair company for you.
Pricing – You need to be sure that the company you pick offers fair pricing for repairs and service plans. Be wary of low prices! Lower prices can also mean lower levels of service and support. Don't let price dictate your decision. Instead, base your decision on the best value for professional, quality and comprehensive repairs, service and service plans.
Estimates – Does the company only give binding estimates of repairs after physically evaluating the AC system? You need this answered clearly to ensure that you know exactly what repairs are required and detail what needs to be done to do the repairs.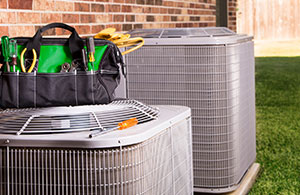 Satisfaction guarantees – Can the company explain clearly information about guarantees of satisfaction or written warranties that protect you from any potential major problems?
Emergency repair service – Does the company offer 24/7 emergency repair service and comprehensive service plan options?
Service plans – Does the company provide service plan options? What do they cover? Make sure you get the level of service you want and need in any service plan. Compare prices and options for service plans vs. covered repairs and annual tune ups. Carefully read any service plan to know exactly what is covered by signing up for one. Be sure that emergency repairs are covered or that guarantees that a tech will be on site to handle repairs at least 24 hours from the first time you call.
Service beyond repairs – If you need a new AC system, do they have special offers for the latest, energy-efficient models?
Experience – Ask if the company employs only professional, experienced technicians to service your AC system. If you're not satisfied with what they tell you, keep searching for a better option. Can the company offer professional repair, service and installation of ALL AC systems -- central and ductless from ALL leading brands?
Reputation – Check independent review sites for a company's reputation and ranking and make sure that they are from real people!
Now that you're equipped with this information and the right questions to ask, it should make choosing an AC repair company easier and much less stressful. Of course, you can rely on us for all your central and ductless AC repairs, service plans, special offers for new systems, installation and more! Just give us a call today to learn more.