Is it time to replace your water heater? Don't ignore these warning signs.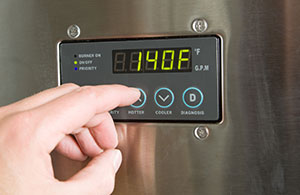 As one of the most crucial items of your home comfort system, your water heater must run effectively and efficiently to help keep life going on as normal every day.
Water heater repairs.
When problems do arise with your water heater, use the following tips to help troubleshoot any problems before calling in the professionals to help:
Natural gas water heaters
Is the thermostat set correctly? Check to make sure, as this could have been accidentally lowered, leading to less hot water being made.
Water not heating can also indicate a problem with the natural gas water heater's pilot light. NEVER attempt to repair a pilot light yourself as it can be dangerous. ALWAYS call a professional for these repairs.
Electric water heaters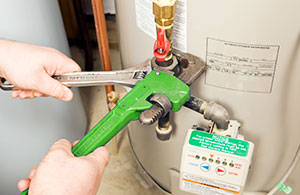 Has the thermostat been lowered accidentally? Check to make sure. Just like natural gas heaters, this will lower the temperature of hot water being created.
Check to make sure that a fuse hasn't blown or a breaker hasn't been tripped in your breaker panel.
Water heater replacement – how to know when it's time to replace yours.
The following warning signs are normally indicators that you should replace your water heater rather than wasting money on costly repairs, which may only be a quick fix vs a better investment in the longer term:
Waiting longer and longer for water to get warm in faucets throughout the house is a sign that your heater is not being efficient.
Rising utility and/or water bills are a sign that your heater is getting old. On average, most heaters last approximately 10 years but electric heaters do tend to last a little longer than natural gas heaters.
Rusty looking hot water coming from faucets can mean hot water tank problems. Cold water looking rusty indicates problems with your home's water pipe system.
Unusual and new noises, like banging and knocking, can be pretty clear warning signs that your heater is working too hard to function effectively and should be replaced.
We're your local home service experts that you can rely on for all your water heater repairs or to learn more about the latest tankless and storage tank water heaters. Give us a call today!