Don't hire a plumber before taking these steps.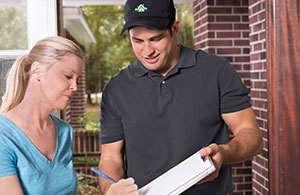 Whether you need a plumber for some emergency repairs or hiring one to take on a complete bathroom remodel, you need to make sure that you take the following steps to determine if you get the best price and right plumber for the job:
Pricing cost estimates
Never accept or agree to phone quote! A professional, experienced plumber will need to see what the repair or project work will entail and the best way to complete the project effectively before providing an estimate
Any project estimate should include both parts and labor costs.
Before signing an estimate, determine if the rate is hourly or fixed. Ask how long it should it take to finish the project or repairs. Experienced plumbers should be able to detail this clearly for you to give you a more accurate project cost estimate.
Make sure that guarantees (your satisfaction with the work) are included in any job estimate.
Get a written estimate that both you and your plumber will sign. This is your contract.
Licensing and insurance
Ask the plumber to provide evidence of bonding and insurance. You do not want to be legally responsible for any injuries while on the job in your home.
Experience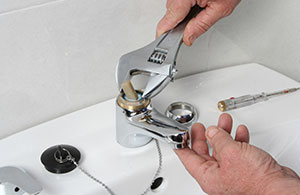 Does the plumber work with a team of other plumbers or subcontractors? If yes, ask for their experience, credentials and background to determine that they have the same experience as the plumber you're contracting with.
If you hire a newly licensed plumber, be careful. They might be cheaper but a more experienced (or expensive) plumber might be better equipped to complete your project more effectively.
References
Ask the plumber for any references from satisfied customers and make sure to check them out BEFORE hiring anyone!
As your local home service experts, you can count on us for all your home plumbing repairs and projects. If you need a plumber, give us a call today and we will be happy to take you through the steps above to get your job done fast and right the first time.