The 2018 Region Energy Golf Classic to benefit the United Way of Northern NJ raised over $26,000!
Thanks to everyone who was involved in this great event.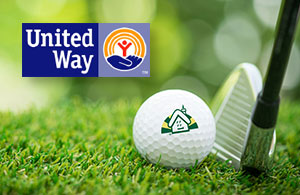 Warmth is what we're all about and that also means doing our best to warm the hearts, lives and homes of local NJ families, too by helping the United Way of Northern New Jersey.
We want to thank all the customers and local businesses who sponsored or came out to support this event on September 14th, 2018 to raise a grand total of $26,094 for such a great cause. We are so grateful for your generosity and time.
Region Energy is proud to support the United Way of Northern New Jersey in helping improve the lives of many of these families through our annual Golf Classic tournament. All of us working together with United Way of Northern NJ have helped make a difference, improving lives for ALICE and all residents in our community.